Asset Management System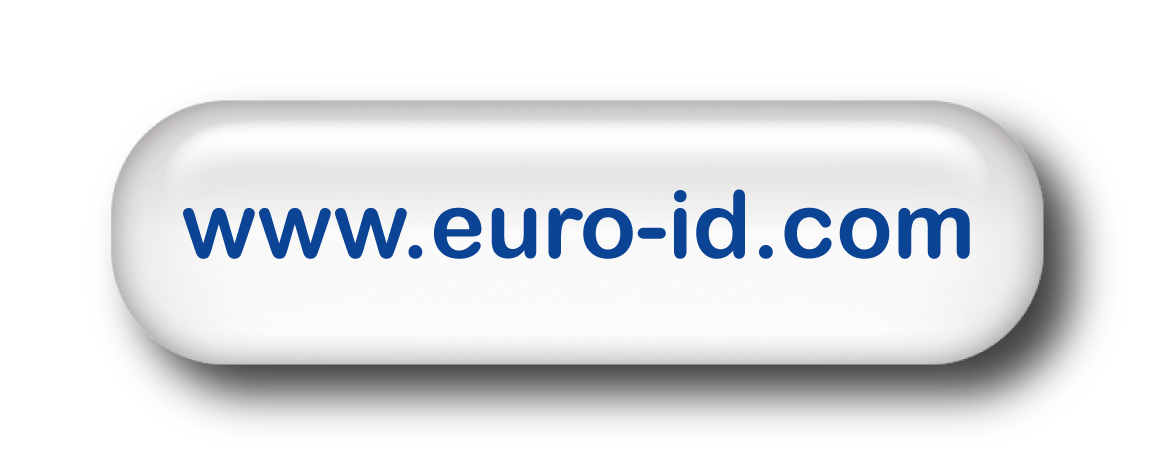 Euro-ID Online database
Protect and manage your assets from anywhere
Secure database: www.euro-id.com
Each asset is recorded on the Euro-ID database along with its unique tracking number. This provides a link between the owner and the equipment. This secure database is accessible to registered users via the internet (computer or Smartphone) anywhere in the world. They will be provided with individual account numbers and access codes to ensure complete security of information. The Euro-ID database is totally secure from unauthorised visitors. The ability to make changes is limited to account holders with controlled access.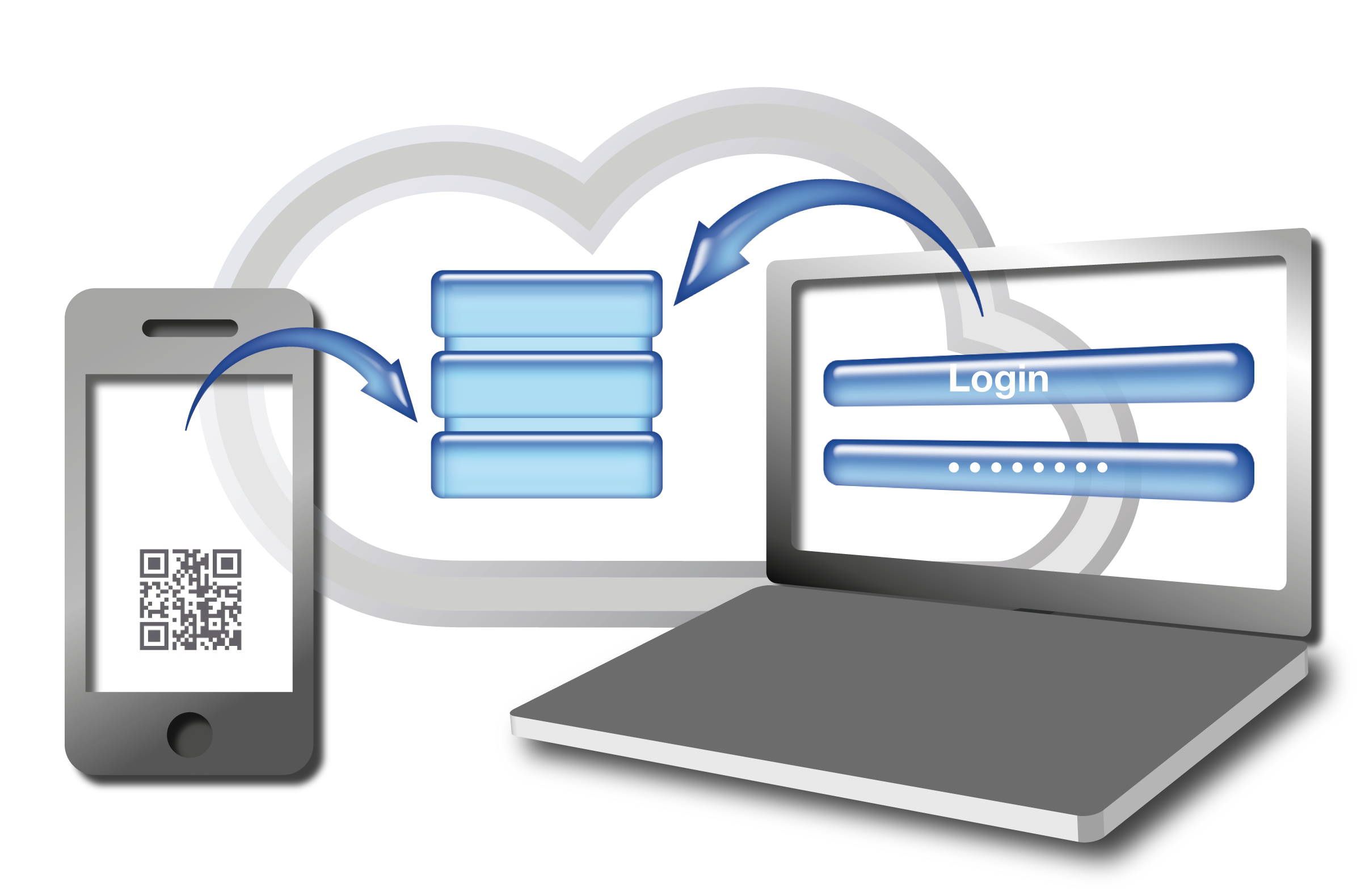 Fully personalisable database.
The Euro-ID database gives the flexibility to personalise an account, adding and naming fields to suit requirements, creating a powerful tool to manage assets.
Online Asset Management
The online database provides a flexible asset management facility enabling registration of specific information relevent to the protected equipment.
Access via computer or Smartphone:
Access to the euro-id database is possible via either computer or Smartphone. This combination allows management of data locally using a computer or entirely autonomously with a Smartphone.
Checking the status of an item or updating information is easily done without any special equipment.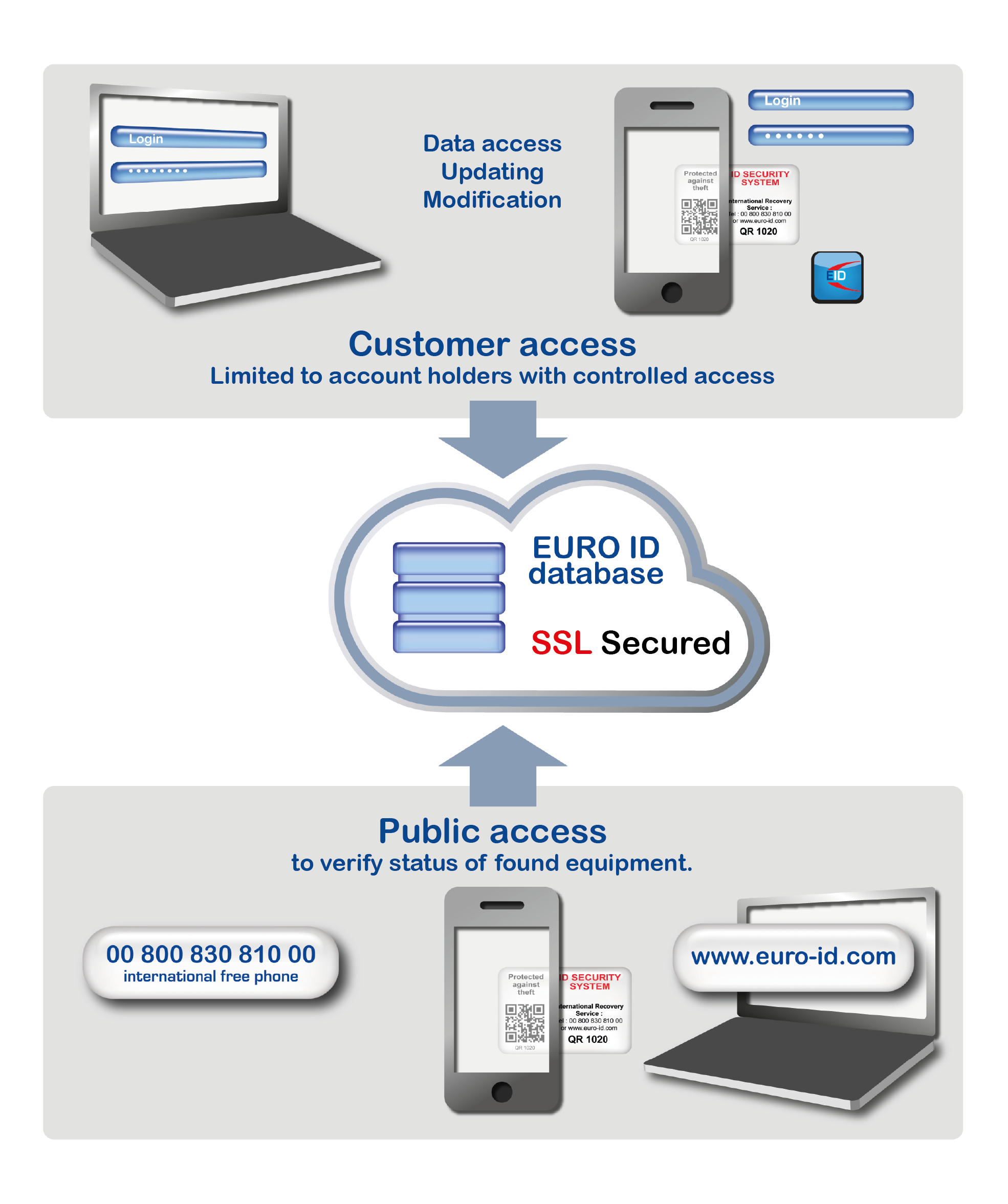 Access to the Database
Scan the QR code
Access to registered information
How does it work ?
Security Markings with QR codes.
All our markings are now available with QR Codes. This offers more data storage than standard linear barcodes, enabling any smartphone to become a simple and powerful tool to manage assets via the Euro-ID international database: www.euro-id.com
Simple access to information.
If a marked item is found, the information stored in the QR code can be read using any Smartphone. The finder will automatically be redirected to the International Recovery Service (IRS) where they will be able to access the information needed to link the found item to its rightful owner. It is also possible to contact us via the International free phone number or directly via the website.
A secure dedicated application.
An application for all Mobile platforms is available to customers free of charge. By scanning the QR code on the security marking you can access an account in the International database and manage assets directly via a smartphone. Accounts in the database are protected, and both user name and password are required to gain access.
Managing assets not featuring QR codes :
For customers with existing security markings without QR codes, it is still possible to manage the information registered in the database by entering the ID number manually.
Features and benefits
• Free of Charge
• Combines Security and Asset management
• Data stored in the Cloud: Access to data from anywhere
• Secure access: SSL Secured
• Easy to use: Works with any smartphone